Superior Genetics  •  Superior Training  •  Superior Canine
K9 Security Detection
Our Detection K9's are trained to a level that exceeds provincial, state and federal government recognized certification standards.
When you need a detection dog that is ready for the rigours and demands of real world deployments. When you need a dog that will hunt with vigour and tenacity, and with strong readable changes of behaviour leading to a firm, unshakable response, turn to the service leaders at Superior Canine. With a vast selection of detection dogs for sale, all of whom have been put through our world-class detection training curriculum at our state of the art training facility – you'll find no better K9 partner than us.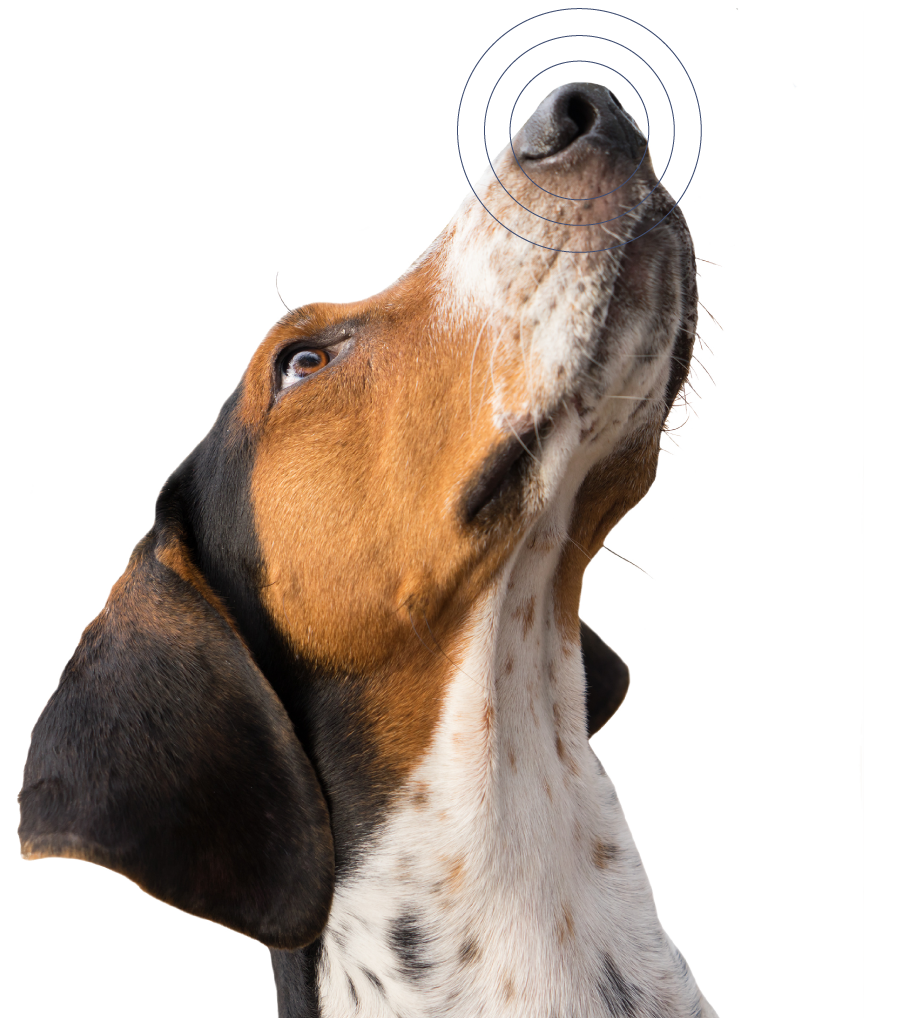 Electronic Device Detection
Live-Find, Search & Rescue
When your dog needs to preform – he'll be ready!
Realism runs through our training throughout our entire detection training curriculum. We train for the real world, real deployments in real, uncontrolled environments. our training regiment is as authentic as possible to produce detection K9's that will find what you're looking for in any situation.
We work hard to recreate the scenarios and situations our detection dogs are likely to encounter when they are deployed in the field. This includes running scenarios with their handler and detecting real target odour in a multitude of realistic environments including, but not limited to:
Buildings – We train our dogs to conduct searches in structures varying in size and complexity while working through several distractions.
Vehicles – Our detection dogs are taught to search through a variety of vehicle types, from small cars to large trucks. To enhance the training, we simulate realistic traffic stops, searches and felony vehicle stops.
Luggage – Our extensive training program includes training search skills for luggage, lockers and cargo storage spaces.
Open Areas – Including fields, dense forested areas and wood-lines.
Buried Hides – Including contained target material which is then buried. Why choose Superior Canine?
We stand apart through our ability to provide exceptional service to our clients, along with our proven experience training detection dogs to elite levels of capability to provide the high level of performance you require. At Superior Canine, all of our dogs are put through the most realistic detection training possible. Hand-select the Perfect Detection K9
At Superior Canine, we will show you our green detection K9 prospects and demonstrate their Sociability, Nerve, Prey Drive, Hunt Drive, Retrieve Drive and their Focus and Attention Span. We will run them through their paces and allow you to hand-select the dog that is perfect for your needss. Upon selection, your new Detection K9 begins its training curriculum. Through our positive, direct-reward based training, your dog will be confident, solid nerved, motivated, social, eager and ready to perform to its optimum abilities in unfamiliar surroundings. Training to Surpass Certification Requirements
At Superior Canine, no matter the application of the Detection K9, we train to surpass the requirements of your K9's certification. Including, but not limited to, the Justice Institute of British Columbia's Narcotic and Explosive Detection K9 Certification Standards, CCU K9 Certification Standards, Cargo Screening EDDHT Certification Standards, NASDU and the National Tactical Police Dog Association Certification Standards.
Contact Us Today!
We love dogs and we are here to support you no matter the challenges. We are happy to chat with you about your specific training needs, and create a custom plan that works.
Our Maple Ridge training facility is on a 10.5 acre campus, including a full agility course, training fields, indoor training buildings, a full set of vehicles, and acres of rural forest for trail hikes, rural tracking, and search and rescue training.